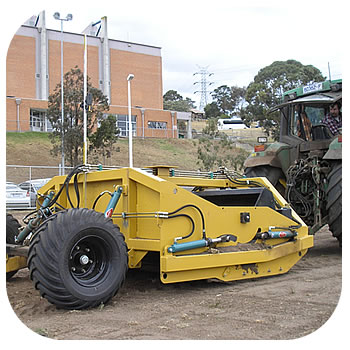 The sub-base of any synthetic project is vital, "if it ain't right, it'll never be right."

Hume Turf can excavate the site using laser guided equipment, back fill in layers with the necessary material to the correct levels and Laser Grade the surface to the finished level.

All this will be done without the inconvenience to the client, of using sub contractors.  
Contact us for more information...